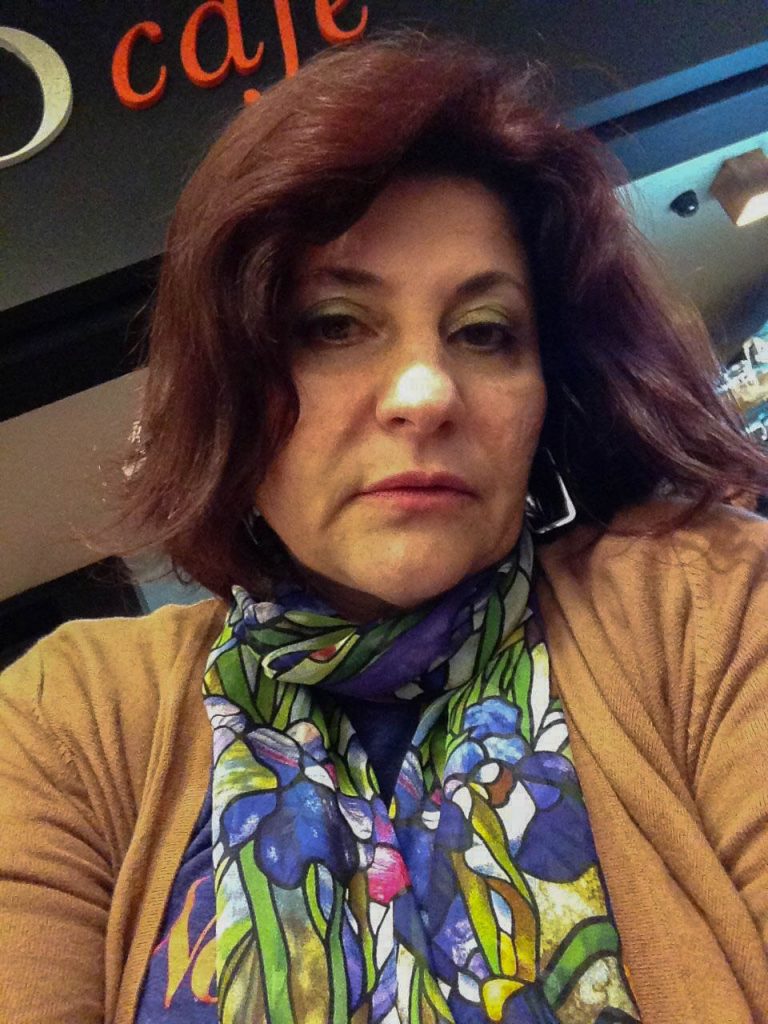 Tecnofrutos has been producing documentary films and journalism since 1993. Specialized in cultural content the production company has made educational videos, advertising, music videos and online journalism.
TV director and journalist Beth Ferreira has released art documentary Popping Up! on VOD and at Brazilian TV cable channels Arte 1 and Curta! Shot in N.York, Los Angeles, San Francisco and Miami, Popping Up! features interviews and artwork by artists such as Ron English, Kenny Scharf, Tara McPherson, Winston Smith, Skinner and Frank Kozik among many others, as well as galleries such as Jonathan LeVine and Matt Kennedy (La Luz de Jesus).
Beth Ferreira has been working in the arts since mid-1980s. Her first video was a documentary about Rio de Janeiro poetry group Os Camaleões, by journalists Pedro Bial, Claufe Rodrigues and Luiz Petry.
In the late 1980s she lived in N.York where she studied TV production and direction at the New School For Social Research and did an internship at The Kitchen, a reference in performance and video art. There she had the opportunity to work with 1983 Oscar-winning Polish director of animation, Zbig Rybczynski.
She produced a Brazilian video art show at The Kitchen in 1988. Back in Brazil she worked with Hans Donner as a technical consultant for Tieta's opening titles, a TV Globo prime time soap opera. She produced and directed music videos and art experiments, including Rio em Cápsulas, shown on MTV Brasil and selected for presentation at Golden Prague TV Festival in 1991.
Since then she has been associated with up and coming trends in culture and lifestyle by promoting events with renowned DJs and writing for several Brazilian publications. In 1992 she released Technodream, a documentary about electronic music in Germany and Brazil. Technodream was selected for 1992 Locarno Film Festival where it was shown at Cyber ​​Letter program. In Brazil, Technodream was exhibited at TV Cultura and at several events and parties, including DJ Connection, promoting DJs exchange between the cities of Rio de Janeiro and São Paulo. In this event established DJs from each city played for the first time in the neighboring state and the party also received foreign DJs like British Mark Tabberner.
In 1996, she interviewedin N.York Jaron Lanier for a piece aired on Globosat News TV, now GNT. The interview was also published in O Globo newspaper. Jaron Lanier is a pioneer of Virtual Reality and digital culture technology. In 2010 he was nominated by Time Magazine as one of the 100 most influential people in the world.
From 1997 to 2001 she edited Cidade Virtual Rio de Janeiro, a cultural guide on ZAZ / Terra portal. She created Bits da Madrugada column chronicling nightlife in the city. In 1999 this column became a website hosted at Terra. From 2001 until today, she edits her own cultural portal, Bitsmag, which was created to expand the range of subjects dealt with in the Bits da Madrugada column that exists today within Bitsmag.
In the 00s she launched Bits Sessions, a CD collection with the best of electronic music in Brazil. Bits Sessions is also the name of Bitsmag website official party. Like DJ Connection in the 90s, Bits Sessions promotes the exchange of nightlife culture at parties that take place in São Paulo, Rio or Belo Horizonte, in the most interesting clubs in these cities and with DJs such as Faze Action, Renato Cohen, Eduardo Corelli , JR Mahr, Azad Rizvi and many others, Brazilian and foreigners.
In 2008 curated and produced Toy Battle, art toy customisation contest and exhibition shown in three cities in Brazil. In 2013 produced and directed Planeta Exótico, a travel show for the internet.
Now she is releasing in VOD documentary Popping Up! on Prime Video (US and UK) and Vimeo (Brazil and everywhere else).
See what the press has been saying about Tecnofrutos productions