Bitsmag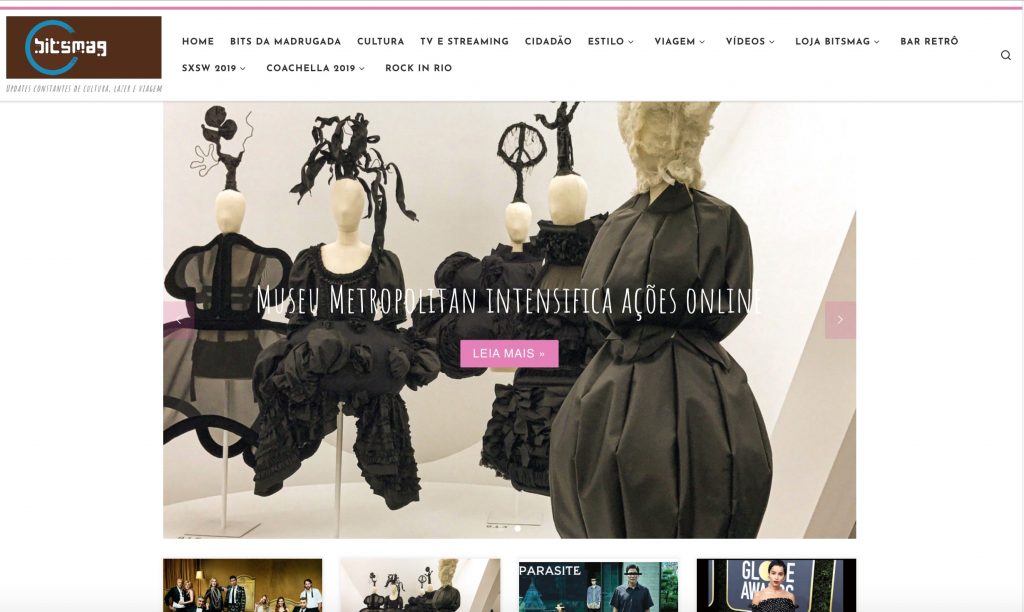 Bitsmag – culture, fashion, travel lifestyle in portuguese
Bitsmag culture news website, launched in 2001, posts news and videos on several culture and lifestyle topics.
The website presents content on a daily basis on travel, fashion, arts (cinema / TV, visual arts, music and books) and evening entertainment (restaurants, clubs, shows, etc. ).
Aimed at audiences interested in new lifestyle trends, Bitsmag began as column Bits da Madrugada, within Cidade Virtual Rio de Janeiro, the culture and services guide for the city of Rio de Janeiro, within Terra website. The column was launched in November 1997 and two years later was was upgraded to a whole website, Bits da Madrugada, partner of the Terra portal, where it stayed for 2 years.
In November 2001 Bits da Madrugada was upgraded again and became electronic magazine Bitsmag.